Welcome to Mrs. Balok's second grade class!
OUR CLASS SCHEDULE:


special Rotations:
​Specials are on a 7 day rotation. So this monday (Dec. 10, 2018), it will be considered Day #3 (spanish).
​dAY #3 Monday, December 10: SPANISH
day #4 Tuesday, December 11: STEM
Day #5 WEDNESDAY, December 12: PE
Day #6 Thursday, December 13: MUSIC
Day #7 FridaY, December 14: SKIP ROTATION BECAUSE OF FIELD TRIP

​
websites to visit:



usernames and passwords for these sites below will go home with your child soon!!
I-ready: It should be used weekly. 5 days out of the week. your child needs 45 minutes in reading and 45 minutes in math every week.
Brainpop,JR: It is a website your child can log into and view videos pertaining to our week's objectives. For example, in Social studies this past week and this week, we learning about MAPS. Your child can go the Social studies category and click on MAPS to view it TO GET A BETTER UNDERSTANDING WHAT MAPS ARE ALL ABOUT.
ACCELERATED rEADER (ar): tHIS IS NOT A WEBSITE YOUR CHILD CAN GET ON AT HOME. this IS COMPUTER TOOL USED AT SCHOOL THAT YOUR CHILD USES TO TAKE ar QUIZZES BASED ON A BOOK THAT HE OR SHE READ AT HOME. tHE BOOK IS SUPPOSE TO BE IN HIS/HER READING LEVEL ZONE. YOUR CHILD SHOULD BE READING two-three BOOKs A WEEK. YOUR CHILD SHOULD READ THE BOOK AT LEAST 3 TIMES BEFORE HE/SHE TAKES THE ar QUIZ THE NEXT DAY. iT IS UP TO YOUR CHILD WHEN HE/SHE WANTS TO TAKE THE QUIZ. YOUR CHILD NEEDS TO COME ME IN THE MORNING AND VERBALLY TELL ME, hE/SHE IS READY FOR THE QUIZ AND I WILL LET THEM TAKE IT FIRST THING IN THE MORNING IF TIME PERMITS US, IF NOT IN THE MORNING, SOMETIME DURING THE DAY. yOUR CHILD HAS ar goals TO MEET. YOUR CHILD WILL BE RECEIVING TWO READING GRADES FOR aR. oNE FOR ACCURACY (COMPREHENSION) AND ONE FOR REACHING THEIR ar gOAL (100%).
THINK CENTRAL: AT LEAST THREE TIMES THE WEEK, YOUR CHILD CAN VISIT THE WEBSITE,TO READ THE WEEKLY STORY FROM THE JOURNEY'S BOOK (OUR READING SERIES WE USE AT SCHOOL), REVIEW MATH LESSONS, etc.




​
​
​Mrs. Balok's desclipine plan:

CLASS DOJO
PLEASE SIGN UP IF YOU HAVE NOT DONE SO!
​








Powered by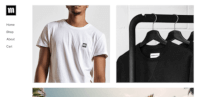 Create your own unique website with customizable templates.
Photo used under Creative Commons from jakerome